Yesterday was a powerful day with over 100 residents from the San Joaquin Valley traveling to Sacramento to share their experience with unsafe water and urge legislators to support the Governor's Safe and Affordable Drinking Water Fund. Several speakers raised their voices for safe water at the rally including West Goshen resident Lucy Hernandez, Lanare resident Isabel Solario, Senator Bill Monning, Senator Ed Hernandez, Assemblymember Wendy Carrillo, State Water Resources Control Board Chair Felicia Marcus, Secretary of the California Department of Food and Agriculture Karen Ross, Dolores Huerta and Dr. Salvador Sandoval.
See pictures from the day below! Thank you to everyone who took the time to raise their voices for safe water!
See more on the rally from Telemundo Sacramento and Univision Sacramento. 
For Immediate Release
Contact: Steven Maviglio, 916-607-8340
June 8, 2018
SACRAMENTO -- Supporters of a statewide Safe and Affordable Drinking Water Fund today applauded the commitment by Governor Jerry Brown, Legislative leadership and a bipartisan group of legislators to continue to craft a solution to the state's drinking water crisis.
The Legislature did not take further action on the Fund as part of this year's budget bill but signaled that they will continue work on the Fund through the summer. Noted the Governor's Department of Finance spokesperson H.D. Palmer: "The Legislature has indicated a commitment to continue discussions this summer. They recognize that this is a very important issue that will take some more time to work through."
The budget does specifically set aside $23.5 million General Fund for allocation to "safe drinking water actions later in this legislative session."
Senator Monning, the Senate Majority Leader and author of the original bill proposing the Fund, SB 623, made the following statement:
"I appreciate the commitment of the Governor and my Senate and Assembly colleagues to work toward a comprehensive drinking water solution in coming weeks. I am proud of the work we have done to develop the bipartisan Safe & Affordable Drinking Water Fund, which will permanently solve California's drinking water crisis. Californians deserve…and should expect… for us to lead on this vital human rights issue and not ignore a tragedy that impacts more than a million people. I look forward to continuing to work with the Governor and the Legislature to get this issue resolved once and for all."
Laurel Firestone of Community Water Center issued the following statement on today's actions on behalf of the 140 environmental justice, agricultural, public health, business, labor, and water districts supporting the Fund:
"While we are disappointed that California's drinking water crisis has been prolonged for so long, we are pleased that the Governor, legislative leadership, and a bipartisan majority of the Legislature remains strongly committed to the Safe & Affordable Drinking Water Fund and we appreciate the commitment to take action later in the Legislative Session. Nearly three-quarters of California voters are supportive of legislative action to address this issue now. We are confident the Governor and Legislature will not walk away from creating a permanent source of funding to ensure that all Californians have clean water, both now and for future generations. This problem is not going away and will only grow worse with further inaction."
Veronica Garibay of Leadership Counsel for Justice and Accountability added that communities throughout the state mustn't have to wait any longer for clean drinking water. "The Safe and Affordable Drinking Water Fund developed as a result of years of advocacy, years of lugging bottled water home, years of dirty tap water running into homes and schools. Dirty tap water cannot continue to be the reality for a million Californians; we expect a vote in favor of safe drinking water this summer."
Ag Council President Emily Rooney said, "We are wholeheartedly committed to solving this crucial drinking water issue this year. We remain dedicated, along Governor Brown and over 140 other groups and community partners, to solving this ongoing problem for low-income and disadvantaged communities throughout the state. As the Sac Bee Editorial Board said on June 4, 'This is 21st century California. There is simply no excuse for water that isn't safe.'"
"We have a strong bipartisan coalition committed to the creation of the Safe and Affordable Drinking Water Fund," said Jennifer Clary of Clean Water Action. "We're confident that our historic alliance will lead to a successful outcome."
For more information, please visit fundsafewaterca.org.
# # #
Dolores Huerta joined community members as they traveled to Bakersfield on May 11th to urge support for the Safe and Affordable Drinking Water Fund.
On Friday of National Drinking Water Week, more than 60 people, including Dolores Huerta, came out to simultaneous rallies in Merced and Bakersfield to push for the Safe and Affordable Drinking Water Fund. The San Joaquin Valley is hard hit by toxic tap water, and residents spoke out for change. The rallies were covered by many local news stations, including Bakersfield Now, KGET, The Bakersfield Californian, Your Central Valley, and The Merced Sun-Star. Residents spoke about living with unsafe and unaffordable drinking water, and about the need for legislators to support the Safe and Affordable Drinking Water Fund. It was a powerful day for the water justice movement and the perfect way to end National Drinking Water Week!
AGUA members traveled to Sacramento to meet with legislators and urge them to support the safe and affordable drinking water solutions.
This week, San Joaquin Valley residents traveled to Sacramento for the third time this year to urge their legislators to prioritize safe and affordable drinking water for ALL Californians by supporting the Governor's Safe and Affordable Drinking Water Fund. In addition to meeting with legislators, residents attended an Assembly budget hearing to share their experience with unsafe and unaffordable water and urged the committee members to support the Fund. 
We are only three weeks away from a crucial point in this campaign, when the California legislature must pass the state budget, which currently includes language for creating the Fund. SJV residents will continue to lead the way to make sure this solution passes next month, alongside ally organizations, but we need your help!
Join the movement by taking 5 minutes to email your state legislator and tell them: In the sixth largest economy in the world, we can and must ensure that all Californians have access to safe and affordable drinking water. This crisis has gone on for far too long. Share with your friends and family to make sure we pass the Safe and Affordable Drinking Water Fund this year!
Five years ago California became the first state in the nation to recognize access to safe, clean drinking water as a human right. Today, the reality for hundreds of communities throughout the state is they have tap water that's too contaminated to drink and no money to clean it up. Over 300 mostly rural and economically disadvantaged California communities have water that has dangerous levels of arsenic, uranium, or nitrates, which have drastic health implications. The biggest barrier in solving this issue is that these small communities simply do not have the money to build and run water treatment systems. The solution is Senate Bill 623, introduced by Senator Monning, which would establish a Safe and Affordable Drinking Water Fund and subsidize the operation and maintenance costs of cleanup efforts in these communities. Many environmental groups such as Community Water Center and Clean Water Action are backing SB 623 in hopes it bill will bring relief to these communities, where residents feel their calls for help have long been ignored. Currently, SB623 is sitting in the House Rules Committee until the legislature is back in session next year. Continuing to fight for and support SB623 is crucial for its successful passage next year!
Read more here
### 
En California tenemos un gran problema con respecto al agua. Aunque siempre oímos de la falta de agua en California, un problema serio que todavía tenemos es que hay hasta un millón de personas en nuestro estado que no tienen agua potable. Hay más de 300 comunidades que la calidad del agua potable está por debajo de los estándares federales. Las comunidades más afectadas son las más pobres, las que están en zonas rurales, y las que no están en condiciones de invertir en los sistemas de tratamiento de agua o en actualizar su infraestructura hidráulica. La solución de esta problema es aprobar la SB 623 que asegura que todos los californianos tengan acceso al agua sana porque la necesitan y la merecen. La SB 623 pasó de forma unánime en el Senado estatal y ahora es urgente que los legisladores aprueben la SB 623 para asegurar que todos los californianos tengamos agua limpia, sana, y económica.

Publicado en la parte editorial por el periódico La Opinión, conocido por ser el periódico más grande de habla hispana en los Estados Unidos, y el segundo periódico más leído en la ciudad de Los Ángeles, la editorial apoya la SB 623! Lea el artículo aqui 
###
Invest in safe and affordable drinking water with SB 623
In Alpaugh, a small California town home to about 1,000 people, Sandra Meraz is one of many who struggles daily with not having safe and affordable drinking water. The water in Alpaugh is contaminated by arsenic, and Meraz refuses to drink or cook with the water, resulting in her having to pay a large amount of money on bottled water, while still paying a monthly water bill. The passage of SB 623 would solve this problem not only for Alpaugh but also for over 300 other California communities who also struggle with lack of safe, clean, and affordable drinking water. SB 623 establishes a Safe and Affordable Drinking Water Fund, which would make short- and long-term drinking water solutions available to low-income Californians who lack safe and affordable drinking water. Further, SB 623 would assist with operations and maintenance costs for low-income communities that can't afford treatment for their drinking water.
Check out Sandra's full op-ed in The Hanford Sentinel here
Community Voices: Make the human right to water a reality for the valley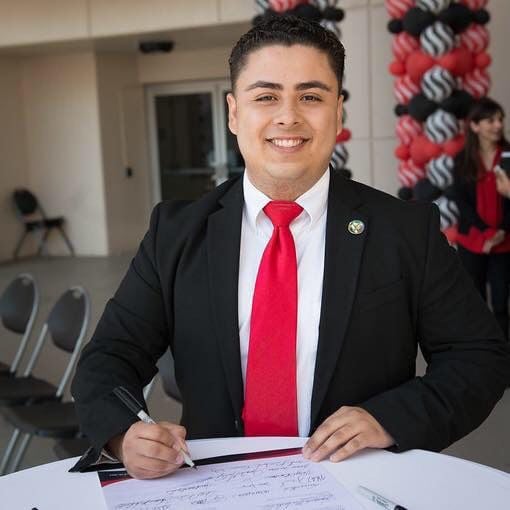 Arvin is one of 42 communities in Kern County impacted by unsafe drinking water. Mayor Jose Gurrola grew up in Arvin and has experienced firsthand the struggle that comes from living in a town with undrinkable water. Arsenic contaminates the water of Arvin, and drinking water with arsenic has unforgiving consequences, including: respiratory illness, reduced mental functioning, and cancer. No one should have to turn on the tap to water that can lead to such horrible outcomes. SB 623 aids communities like Arvin by ensuring that all Californians have access to the clean drinking water that they need and deserve. It prioritizes low-income communities that do not meet primary drinking water standards or have access to affordable water.
Check out Mayor Gurrola's full op-ed in The Bakersfield Californian here
###
Although our recent wet weather has eased water shortages and droughts that California was facing, lawmakers and water agencies cannot stop just yet. There are still more than a million Californians who are left without safe and affordable drinking water, a problem that does not improve with precipitation. These Californians must either pay huge amounts to have safe water delivered to them, or suffer the many consequences that result from drinking, cooking with, and bathing in unsafe water. Most low-income communities that are faced with this problem do not have the funds to pay for clean water and consequently, suffer those consequences. The solution to this problem is establishing a $100-million fund to finance projects that supply clean, safe and affordable water to people currently without it. Growers would pay a fee on fertilizer or some other assessment for a 15-year period. Water ratepayers across the state would fund most of the rest through a 95-cent fee each month. The passage Senate Bill 623 would ensure that all Californians have access to the basic human right of safe, clean and affordable drinking water.
 Check out this excellent editorial in support of SB 623 from the Los Angeles Times
###
Central Valley leaders demanded the creation of a Safe and Affordable Drinking Water Fund earlier this month in Visalia.
The diverse coalition of more than 90 organizations that has supported Senate Bill 623 (Monning) this year remains committed to the fight for safe drinking water. One million Californians turn on their taps to dangerous water. This injustice has gone on for too long. By delaying action on Senate Bill 623 this year, the state legislature chose to leave our most vulnerable Californians in the midst of a vast public health crisis that dwarfs that experienced by Flint, Michigan.
When the legislature reconvenes in January, we will continue our advocacy to ensure all Californians have access to the basic human right to safe and affordable water.
Hundreds of individuals across the state contacted their legislators to demand a Safe and Affordable Drinking Water Fund. The historically diverse coalition behind SB 623 is a testament to the urgency of this issue and the unique opportunity afforded by SB 623.
The policies represented in SB 623 are informed by years of experience and discussion about how to solve California's long-standing gap in operations and maintenance funding for drinking water treatment. They are the result of a year of bipartisan policy discussions, convened by the author, Senate Majority Leader Senator Bill Monning, and crafted with input from major environmental justice, environmental, water, health, and agricultural stakeholders.
We urge the Legislature to act swiftly to resolve California's long-standing drinking water crisis, and to take advantage of the unique opportunity afforded by SB 623 to do so.